Nov 09, 2021

EarFun Introduces the next generation of Free Pro: The world's smallest noise cancelation wireless earbuds just got better.


SANTA MONICA, Calif./ -- EarFun is announcing a second-generation Free Pro 2 this month with some premium upgrades. The wireless audio company has been hammering out value-defying wireless earbuds, and releasing a new model for the holiday season has us all ears. The new Free Pro 2 receives some remarkably substantial enhancements that put it in a more serious segment in terms of features and value.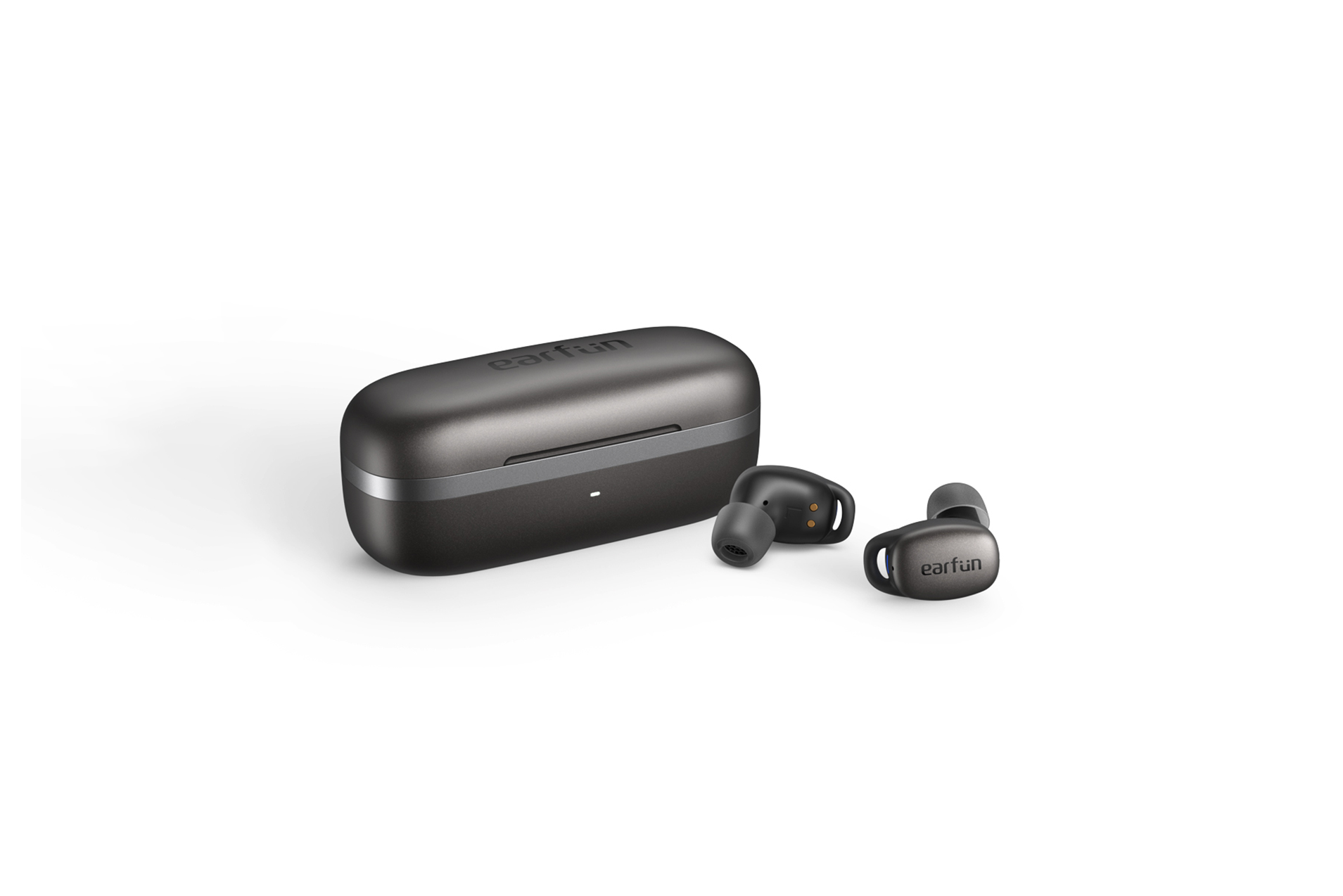 The Free Pro 2 makes a big leap in the noise-canceling department. The original Free Pro featured a modest and reliable 28dB of effective noise cancellation. The new Free Pro 2 will cancel out sounds up to an impressive 40dB with the brand's exclusive QuietSmart™ 2.0 ANC technology, putting it ahead of quite a bit of competition. Environmental noise cancellation on the Free Pro 2 also sees an upgrade, which will adopt a 6-microphone setup over the previous 4 found on the original. The addition doesn't end there. A custom Anti-Wind Noise Algorithm has been embedded into the design that relies on improved microphone tech and positioning. This will help muffle wind noise that gets unintelligently picked up by microphones that can disrupt any conversation.
A lot of changes will debut with the Free Pro 2, but a lot of what made the first iteration will be kept, which is good news. The first is the brand's competent sound signature that EarFun has continually perfected with every go. The low-distortion 6mm composite dynamic drivers demonstrate an ability to make music, videos, and audiobooks come to life. And speaking of videos, Low Latency Mode will keep movement and sound in sync (80ms) thanks to the latest Bluetooth 5.2 architecture. But great sound earbuds are only good if you can wear them comfortably. Even with all its upgrades, the Free Pro 2 will weigh in at a mere featherweight 4.1 grams. Perfectly suited for hours of use, just use one of the 4 sets of various ear tips and 3 ear hook sizes to get the right fit and seal.
Features enabling premium Noise off Audio experience
-- QuietSmart™ 2.0 Hybrid Active Noise Cancellation up to 40dB
-- Transparent Mode Allows Ambient Sound for Safety
-- Built-in 6 professional mic for stunning call experience
-- 6mm Composite Dynamic Drivers deliver an authentic and balanced sound
-- Featherweight Fit & Pocket-sized On-the-Go, each earbud weighs a mere 4.1g
-- 80ms Low Latency Mode for Better Video and Gaming Experience
-- 30-hour Playtime: 6 Hours + 24 Hours with Charging Case
-- Fast Charging, 10 Min Charging = 2 Hours Playtime
-- IPX5 Sweat & Water Resistant
-- Intuitive Touch Control + Volume Control
-- Activate Voice Assistant
Availability
EarFun Free Pro 2 will be available for purchase both on myearfun.com and Amazon on 22nd November for $79.99.
Learn More About the new EarFun Free Pro 2 at https://b.link/earfun-free-pro-2